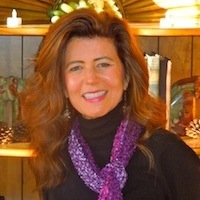 Cynthia Larson
 President 
Cynthia demonstrates a passion for God, life, and perseverance for the sake of the Gospel. She has rich experience in evangelism and cross-cultural ministry and inspires crowds with her teaching style, gift of public prayer, and the energy.  After graduating from Erskine College she earned a Master's degree in Theological Studies in 1995 from Gordon-Conwell Theological Seminary, South Hamilton (Magna Cum Laude) and is a membership of the Phi Alpha Chi Scholastic Honor Society.
Cynthia believes that among all the valuable things the church can focus on today, teaching the Word of God to young people is at the top.
She thinks strategically for the kingdom to discern both what God is doing now and what he is leading to do next.  She is particularly zealous not only about the challenges here at home but also about the 10-40 Window (regions of the eastern hemisphere, plus the European and African part of the western hemisphere, located between 10 and 40 degrees north of the equator).
Cynthia has worked in Christian radio in radio and film in the People's Republic of China where she taught at the Communication University of China and later served in Beijing as the Office Administrator for Atlantic Richfield Company (ARCO) where she coordinated communications for a $1.2 billion joint venture (with The China National Offshore Oil Corporation) in constructing the underwater conduit from the Yacheng 13-1 gas field (south of Hainan Island) to Hong Kong via a 475-mile pipeline.
She has been actively involved in cult evangelism, discipleship training, youth ministry, the pro-life movement, and administration.
And, perhaps due to her time living in one of the most polluted cities on earth, Cynthia is passionate to make the earth a cleaner place. She advocates for a California company that promotes worldwide a patented device to lower emissions in gas and diesel engines and increase efficiency. She says, "I think the planet breathing a little easier is a good thing."
Cynthia brings to Celebration decades of a faithful and energized walk with Jesus.