The fact that communism has died in some countries, particularly the Soviet Union and the Eastern Block, has surprised many.
Back in 1914 when Lenin went to Russia he had only about 40,000 followers. In the half century that followed, the hammer and sickle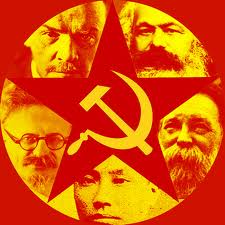 came to dominate about two-fifths of the world's land surface and about a third of the world's population.
One of the reasons that communism was so successful was that it gave people something to live for, something to die for. It was the late General Omar Bradley who said, "The most dedicated person that I have ever met was a convinced communist."
One of those convinced communists was Russian Premier Nikita Kruschev. In the early 1960's he taunted the West when he pounded his shoe on the podium of the United Nations and shouted, "We will bury you!"
The Soviet Union was the one to be buried. The New York Times wrote on December 26, 1991, "The Soviet state, marked throughout its brief but tumultuous history by great achievement and terrible suffering, died today after a long and painful decline. It was 74 years old." Just before its passing, my wife and I befriended some journalists working in Beijing for Radio Moscow. I asked them what it was like to work in a communist government. They said, "We're not communist." I thought, of course, United Soviet Socialist Republic, so I rephrased the question. "Right, so how is it to work in a socialist government?" They answered, "We're not socialist." I was perplexed. "Well," I said, "what do you call yourselves?" They smiled as if they were about to tell me an inside joke, and they did. Yevgeny answered, "Well, we call ourselves the 'what's-it' governement because nobody knows what it is."
The People's Republic of China at that time, however, knew what China was. It was communist with Chinese characteristics.
The country is roughly the size of the USA but approaching five times the number of people. Beijing has done all it can to keep its population from getting too large too fast, including its Christian population.
Only Albania and North Korea have done as much to eradicate all religion in their people.
So, in 1966-1979, with the exception of 2 churches in Beijing (places of worship for the diplomatic community) the institutional church in China disappeared. Forty-seven years ago outside observers believed that Christianity in China had been extinguished. They were wrong. The church had simply moved underground, and there it has been fanned to flame.
This Sunday at Celebration Church we will welcome a brother who lives in the nerve center of Chinese communism. He raises, provides for, and teaches the gospel to abandoned or orphaned children that God brings his way. The love of Christ compels this brother (2 Cor. 5:14), and it is that same love that compels us to welcome him for a visit to our church family. Cynthia and I have known this brother for 23 years, and we can tell you it is by God's grace that he remains alive and an effective Christian in a hostile place.
King Solomon said,
Like cold water to a weary soul
is good news from a distant land (Prov. 25:25).
We look forward to hearing all the good news from a distant land that this friend will bring.
Now that's something to celebrate!