---
Toby Larson
Executive Director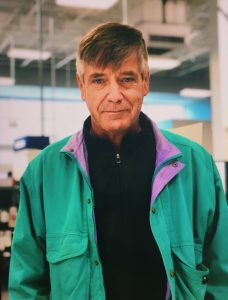 "Love God, Love Life" sums up how Toby strives to live and influence others to do the same.
He says, "Life changes but God never does. Looking back at God's self-revelation in the Bible helps me to understand where we are and what we should do today."
God has enriched Toby's life in areas as diverse as pastoral ministry, church planting, radio, television, and tennis as a United States Professional Tennis Association Elite Pro. He was an avid ski racer in the Pacific Northwest; he loves to sail, waterski, hike, and promote great art.
Toby brings a rich background of biblical scholarship and communication skills to Celebration's leadership and influence.
Alma Mater
Gordon-Conwell Theological Seminary, M.Div., Th.M. (1998, Magna Cum Laude), Th.M. thesis on the use of Lev. 24:16 in 2 Tim. 2:19d cited by I. Howard Marshall, Professor of New Testament Exegesis, University of Aberdeen, in The Pastoral Epistles, The International Critical Commentary (T&T Clark: Edinburgh, 1999), p. 742, 758ff.
Gonzaga University, B.A., Political Science
University of London, London, England
Beijing International Studies University, Beijing China